" 5 stages of grief: Chapter 5 ending edition
1. Denial "Wait what is that seriously the end?? I'm so confused??? That can't be it right?????"
2. Anger "Seriously?? I've been waiting so long looking forward to getting all the answers to our questions and this is what we got"
3. Bargaining "There's gotta be a hidden alternate ending right...? It's taking a long time but surely another better ending will eventually be found?"
4. Depression "Welp I guess this is all we will get,, a confusing underwhelming ending with almost no questions answered,, how disappointing,,,"
5. Acceptance "Y'know what the ending's not that bad, it's actually pretty interesting and it's kinda grown on me""
— Mango-Pango
Top 15 favorite characters
Honorary mention: Jack Fain, Chester, Gaskette, Canoodle, Dewey, Wandering Sin, theMeatly (these 2 don't count as characters anymore rip), Piper, Fisher, Striker, Cuphead
Least favorites: Gwens, Stickles, Krawls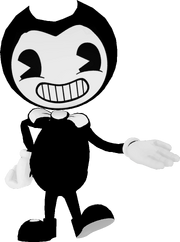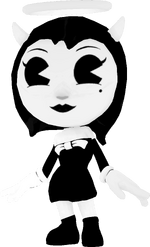 Community content is available under
CC-BY-SA
unless otherwise noted.