"I'M ALICE ANGEL!"
The Organ Room page does not have an official name. Thus, this name will remain not canonical until the official name is confirmed.
The organ room is a location from Chapter 2 of Bendy and the Ink Machine.
Background
It is a very small hall containing a pipe organ at the end. It consists of four pipes (two each from both sides) and a microphone.
Gameplay
Clicking on the keyboard causes music to play, followed by the sound of someone moaning in pain.
Trivia
Playing the organ to trigger the moaning sounds five times will unlock the "Johnny's Broken Heart" achievement.
Map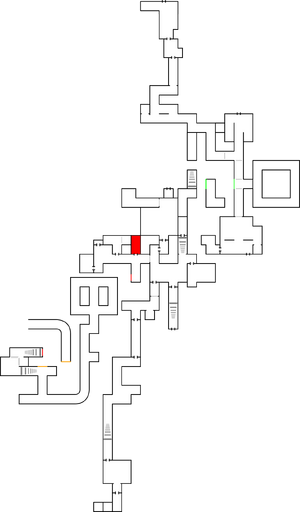 Audio
| Description | Audio |
| --- | --- |
| Random pipe organ sounds. | |
Gallery