New Pokemon Games - The Loop
Play Sound

"And if he really wants to be so helpful, he could be tellin' me what I'm to be doin' with this warehouse I got full of that angel whatchamacallit." - Shawn Flynn
The
Organ Room
page does not have a canonical name. This name will be used until the official name is confirmed.
The Organ Room or simply The Pipe Organ Room is a minor location from Chapter 2: The Old Song of Bendy and the Ink Machine.
Background
It is a very small hall containing a pipe organ at the end. It consists of four pipes (two each from both sides) and a microphone.
Gameplay
The room is completely optional, interacting the pipe organ's keyboard causes its tune to play out, followed by the sound of some disembodied male voice moaning in mild pain.
Trivia
Playing the organ to trigger the moaning sounds five times will unlock the "Johnny's Broken Heart" achievement.
From its screenshot of the chapter's pre-update version upon its release, there were few wooden barrels with one including a music sheet. These are not featured in the game, however.
Map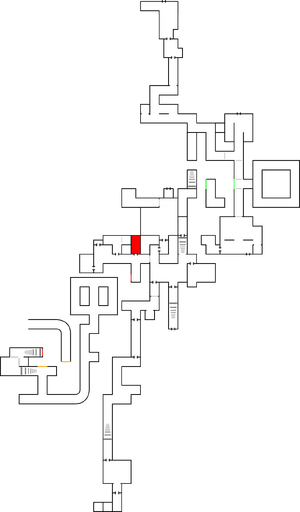 Audio
| Description | Audio |
| --- | --- |
| Random pipe organ sounds along with moans at the end. | |
Gallery