No Man's Sky Update - The Loop
Play Sound
See Joey (disambiguation) or Office (disambiguation) for other related uses.
The Office of Joey Drew, also known as Joey Drew's Office, or simply Joey's Office, is a location from the Cycle of Bendy and the Ink Machine.
Background
This office was where Joey Drew mainly worked, when not overseeing the production of the Bendy cartoons. As evidenced by the pitch advice notice in the Lobby & Reception Department, Joey Drew also held pitch meetings and discussions with other studio workers and/or the general public as well.
The room contains the Joey Drew Studios trademark logo and Joey's desk with an audio log from Joey himself. He has several dressers, chairs, and framed recognitions.
History
It is an office room owned by the animation studio owner Joey Drew and located at the end of the Administration Maze.
In Chapter 5: The Last Reel, Henry must go inside to obtain one of the objects in order to continue on his objective before heading to another location.
Trivia
Map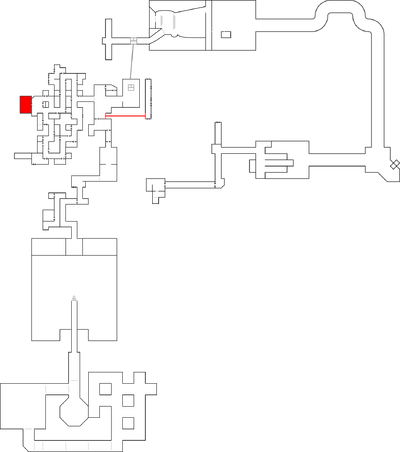 Gallery