"I'M ALICE ANGEL!"
The Music Writing Room page does not have an official name. Thus, this name will remain not canonical until the official name is confirmed.
The music writing room is a location in Chapter 2 of Bendy and the Ink Machine.
Background
The room features a workbench, a piano, a can of Bacon Soup, Boris' "Sheep Songs!" poster, and a violin. On the workbench, there is a model sheet referring to Bendy's "emotions" with a note next to it saying "DO NOT LET JOEY SEE THIS".
Printed from the wall near from the doorway is a cubism artwork.
Gameplay
This room's purpose is to possibly be one of the random locations for Wally's keys to get Henry into the closet to progress the game. It is also the location for the second theMeatly Easter Egg.
Trivia
The model sheet is actually an edited version of a winning submission of the Chapter 1 fan-art contest, made by MaxInkly.
The cubism art is drawn by the artist Christine Crawford.
The writing room originally has the text "IT'S TIME TO BELIEVE" written on the wall as seen in the 3rd teaser for Chapter 2.
Map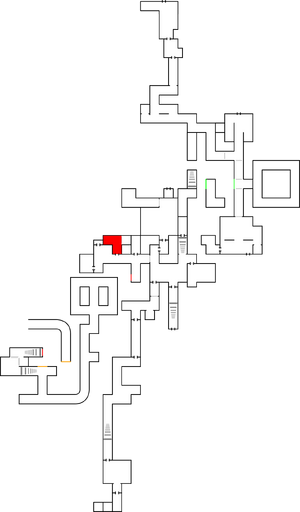 Gallery