No Man's Sky Update - The Loop
Play Sound

"And if he really wants to be so helpful, he could be tellin' me what I'm to be doin' with this warehouse I got full of that angel whatchamacallit." - Shawn Flynn
The
Industrial Maze
page does not have a canonical name. This name will be used until the official name is confirmed.

"On the plus side, I got a new character I think people are going to love."
- Henry Stein
This article may contain unmarked details of
spoilers
. If you wish not to read without spoiling yourself, play the game, watch the cartoon, or read the book first, depending on the article's topic.
See Maze (disambiguation) for other related uses.
The Industrial Maze is one of the final locations from Chapter 5 of Bendy and the Ink Machine.
Background
The industrial maze serves as the maintenance corridors where the machine would be maintained as to allow the Ink Machine to continue functioning effectively.
It is a huge maze filled with pipes and crates. Behind several glass tubes stand several Lost Ones and Boris Clones yet to be created. At the end of the opening hallway is a large door leading to Ink Bendy's throne room. The throne room is surrounded by a seemingly inaccessible maze-like location filled with more tubes. Through another large door in the maze is the pumping station.
Gameplay
Henry's objective is to switch all the levers that can be found in the maze while trying not to get rammed by Beast Bendy. Once he switches all of the levers he goes down a long hallway which leads to another room, where Henry must lure Beast Bendy to ram on the ink pipes to break it causing it to reopen the throne room to put an end to the Ink Demon.
Map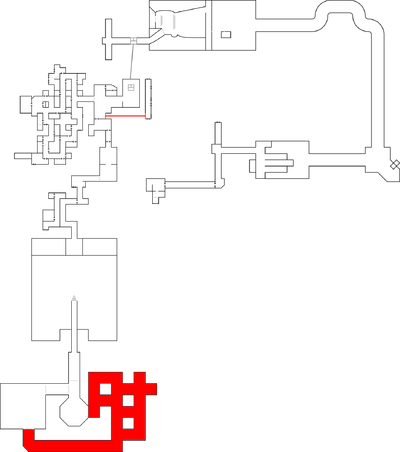 Gallery