The Film Vault or simply The Vault, is a location in Chapter 5 of Bendy and the Ink Machine.
Background
The Film Vault looks somewhat like a bank vault and a sewer combined together. As the name implies, the vault was where copies of the Bendy cartoons were kept, in hopes of preserving them for future generations. Studio employees would occasionally consult Norman Polk to schedule an appointment, concerning the subject of reviewing any one of several Bendy cartoons, or simply casually viewing the cartoons.
Scattered around are some crates and boxes filled with old reels and junk. At the back there is a box and inside there are two broken-down reels with splattered ink covering a small section.
Gameplay
Henry must get inside the vault by draining the passageway. To do this, he must collect thick ink from the administration maze while avoiding the Butcher Gang to fill in missing pipes. Once Henry enters, he explores the vault and finds a box at the back, looks inside and finds it empty.
Allison (with Tom following her) comes up from behind Henry and says that what ever was in that box was taken long ago. Henry, surprised by their sudden arrival, inquires them about how they even managed to access the film vault, let alone the Administration department, to which Allison simply replies "It pays to carry a rope".
Henry then proceeds to inform Allison and Tom that Ink Bendy has taken something that they need and they have to go after him to his lair.
Trivia
Map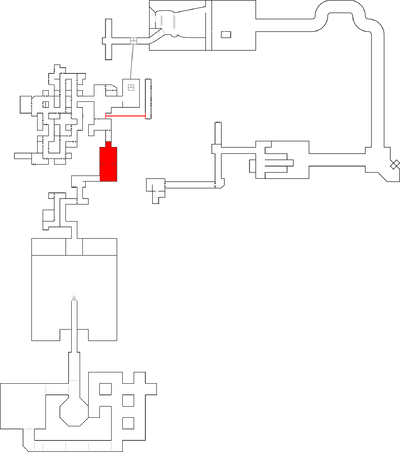 Gallery