Welcome to the

Wiki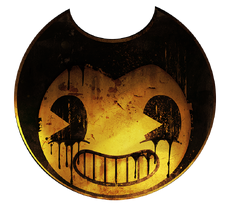 The Bendy Wiki is a comprehensive encyclopedia where dreams do come true! Established since February 15, 2017 five days later after the franchise's beginning creation, the Bendy Wiki covers a huge archive of detailed information on the whole Bendy franchise created by the company Joey Drew Studios Inc. (Kindly Beast), along with known existing infos from the real world. Everyone is free to create or edit any article to cooperate on creating the ultimate Bendy bibliography for the world wide, so join us to track recent changes, news, and updates with ease!
How everything started is just a pencil ink and a dream nightmare... with enough belief of course!
Blogs
day one
this wretched ink is getting on my nerves 
i cant spend another day here
i swear i can see bendy in the corner of my eye, its driving me insane!
someone save me
There are unobtainable weapons in Bendy and the ink machine.Some of you may know them and some of you may not.Here's how to get them:
Secret Axe,Chapter 3: Grant's axe is pretty easy to get.First on t…
See more >
Community content is available under
CC-BY-SA
unless otherwise noted.