"On the plus side, I got a new character I think people are going to love."
- Henry Stein
This article may contain unmarked details of
spoilers
. If you wish not to read without spoiling yourself, play the game, watch the cartoon, or read the book first, depending on the article's topic.
"Looks like they knocked out a wall or two after I left. Guess it took a few people to replace me."
— Henry upon entering the art department,
Bendy and the Ink Machine: Chapter 1
The Animation Department, also known as The Animators' Workspace is a location from Chapter 1: Moving Pictures of Bendy and the Ink Machine.
Background
The Animation Department was built to fill the gap left behind by Henry Stein's resignation from the studio. As the name implies, the Animation Department is where the Animators drew various sketches to prepare the animation reels, at 24 frames per second, for the various Bendy cartoons. The room consists of multiple desks, a bathroom blocked at the left side of the room and a little staircase leading to the room.
Gameplay
According to Henry, the room wasn't there before he left the studio, meaning that Joey Drew had to hire more animators to replace Henry. He needs to enter this room to obtain the inkwell that spawns here.
Trivia
Strangely, the bathroom is boarded up from the inside.
The desk in the corner has a picture of Bendy that changes if the player looks away for a few seconds. An audio cue will play when the picture changes.

There a total of 10 different pictures. The 10th one is very rare, and very hard to catch.

In the update for Chapter 2 and 3's release, the room was blocked, and there was a little staircase in its place.

Henry commenting on the fact that this room wasn't here before is actually a reference to the room's absence in the previous update.
In the prototype version of the game, the Animation Department was not added yet. Instead, it was just a locked door behind his desk.
Map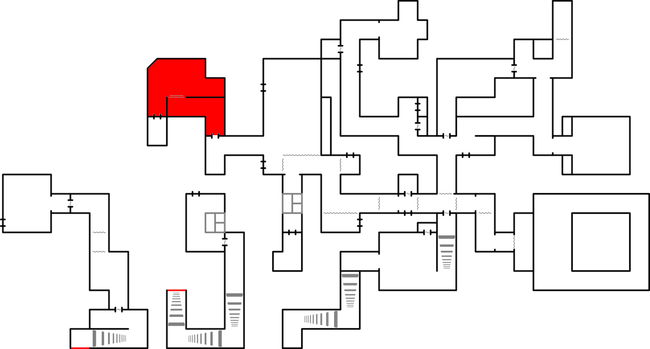 Gallery
Bendy Poses (9/10)